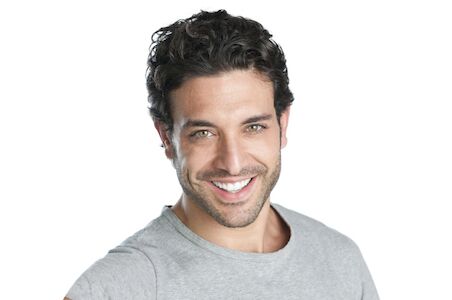 No one should suffer through dental pain, a dental abscess, or a broken or cracked tooth. Our team performs gentle root canal therapy to eliminate pain, banish dangerous infections, and save teeth!
We offer the very best root canals in Dallas, TX because we put our patients' comfort first! If you suffer from anxiety in the dentist's chair, we have a safe sedation option to help make your treatment even more relaxing.
What Is Root Canal Therapy?
Root canal therapy is designed for patients diagnosed with an infection below the gum line, one that has reached all the way down to the tooth's pulp.
Gentle root canal therapy eliminates decay, allowing Dr. Joshi to preserve your natural tooth. Though a root canal may sound like a scary prospect, it could save you from needing dentures, dental implants, or dental bridges in the future. It could also stop the infection from spreading to other parts of your body!
During your root canal, we will carefully remove all decay, as well as your tooth's root. Once they are finished it, they will fill the area with a medicated material and top it off with a natural-looking dental crown.
Root canals are designed to last for life! Just follow your prescribed oral hygiene routine and come into our office for regular appointments. Your smile should stay healthy well into the future!
Who Needs A Root Canal?
We generally recommend root canal therapy for patients with:
A painful tooth
A very sensitive tooth
Swelling at the gum line
Tender gums
A dental abscess
Pain when eating or drinking
Most general dentists send patients to endodontists for root canal therapy, but ours do it all. You will receive the very best care from the same dentists that normally look after your teeth!
How Much Do Root Canals Cost?
Generally, out-of-pocket root canal costs heavily depend upon dental insurance plans. At Hermosa Dental & Orthodontics, we accept most insurance plans, as well as Medicaid. We also offer cash discounts and no-interest financing plans through CareCredit® for those who need it!
Schedule Your Root Canal With Hermosa Dental & Orthodontics Today!
Long-term decay can lead to serious infections - don't let yours get any worse! Schedule your root canal treatment today with Hermosa Dental & Orthodontics.
Se habla español!